HORSEBACK RIDING WITH ASADO
We welcome you a half day Horseback Riding with Asado, a typical campo breakfast with mate and regional pastries.
While we enjoy that unforgettable smell of the fresh grass in the morning, we will teach you all about the tradition of the mate, how to prepare it and taste it.
While horses are getting ready, so do you!
We have more than 150 horses to cater any level of experience. You will choose yours. 
Remember his name and take nice pictures on the way to bring back at home!
It will be a unique and fun experience.
Both adults and children will be able to enjoy this activity.
Our bilingual instructor will be guiding you closely along the path. We will adapt our pace to yours, and the guide will teach you everything about riding:
How to approach the horse and interact with him, how to get in balance with the correct posture and progressing from walking, trotting, galloping and full galloping.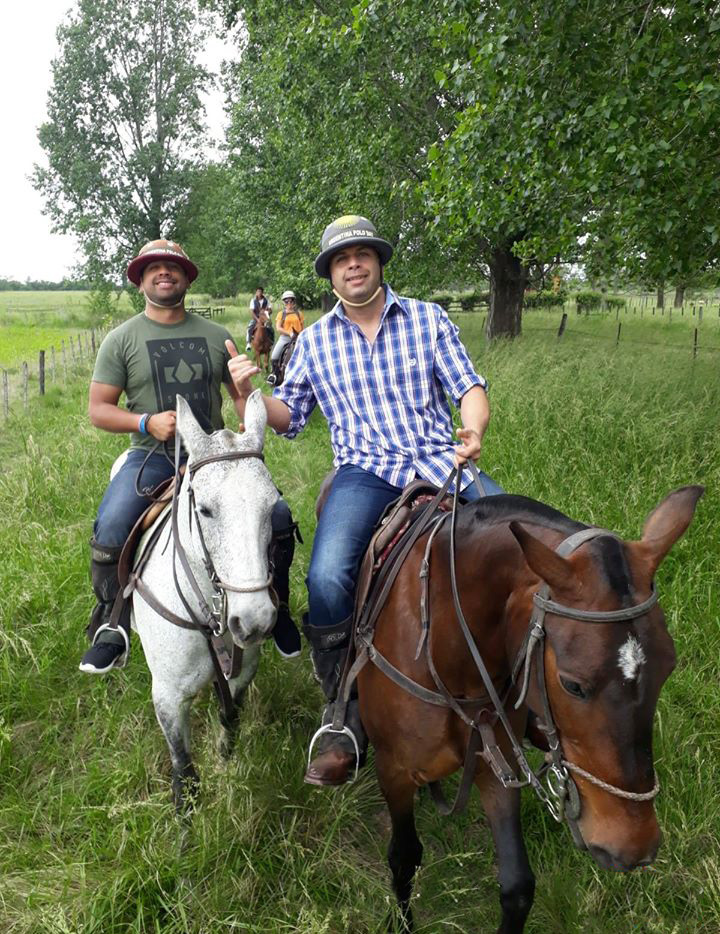 Relax and enjoy, connect with
nature and your horse.
You will have 2 hours of this wonderful horse experience in las pampas argentinas!
After the ride, and to complete your Argentine Experience, you will enjoy a typical barbecue! This Horseback Riding with Asado is just simply amazing!
Our delicious ​​steak, accompanied with chimichurri and salsa criolla, grilled vegetables and assorted salads.
Premium wine will be served during the meal, and dessert to finish this wonderful gastronomical experience.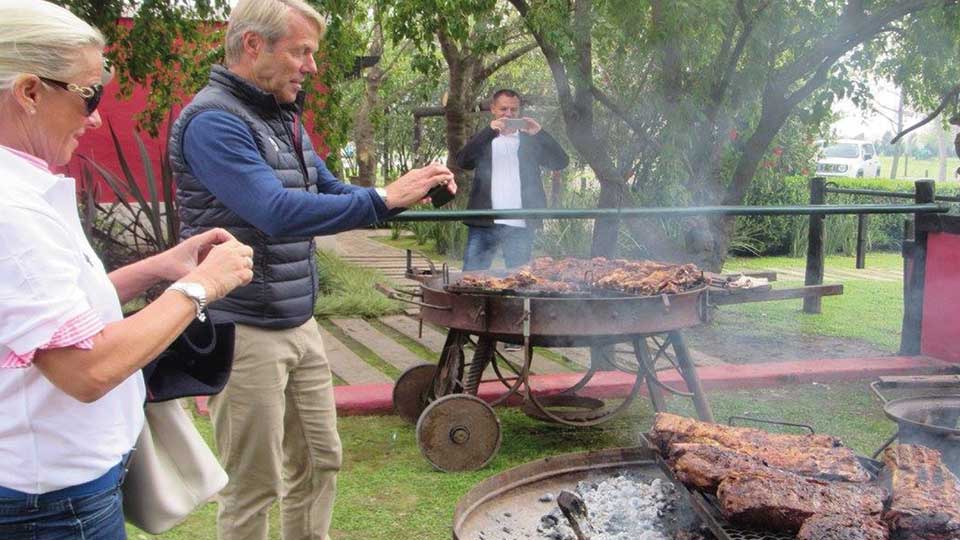 A Wonderful Day to Enjoy a Full Horseback Riding with Asado Experience!
This program starts at 10:30hs and ends at 16:30hs.
If you need transportation from and to the city, we could coordinate it for you!
Contact Us Now!
We will respond as soon as possible